For a printer friendly brochure with the information on this page, please click on this link:
Coming to Court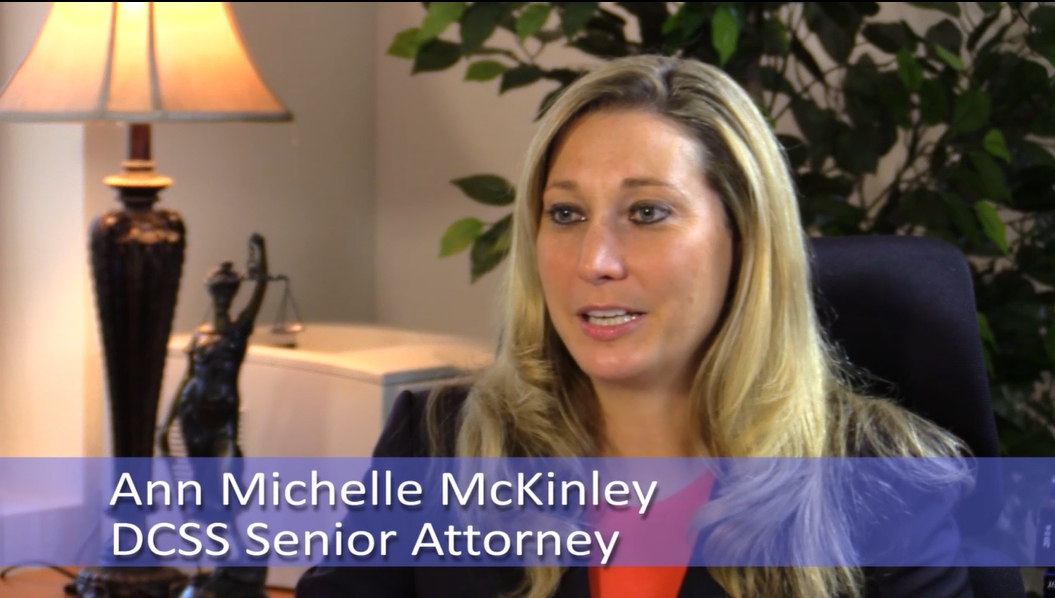 Preparing for Court Video
Carefully review the paperwork you received. Call our office at 1-866-901-3212, if you have questions.
Fill out all forms prior to court and bring all documents requested. Refer to the Ventura Superior Court's local rules 9.16 – 9.18 regarding documents that must be filed and brought to court. The Local Court Rules may be accessed here:

Local Court Rules

You may bring additional documents you want to show the commissioner.
There is airport-type security at the courthouse. Do not bring pocket knives, mace, or any other items that could be considered dangerous to others as they will be confiscated.
Dress appropriately. The Department of Child Support Services recommends business attire.
There will be a Spanish language interpreter in court to help you if you would like assistance.
Children
Children are not allowed in the courtroom. It is best not to bring children, unless they are needed for mediation.
There is a children's waiting room for children that are at least 2 ½ years old and are toilet trained. There is limited capacity, so if you plan to use their services, arrive early. You can contact the waiting room at: 805-654-2963. Children who are sick are not allowed.
What to Expect in Court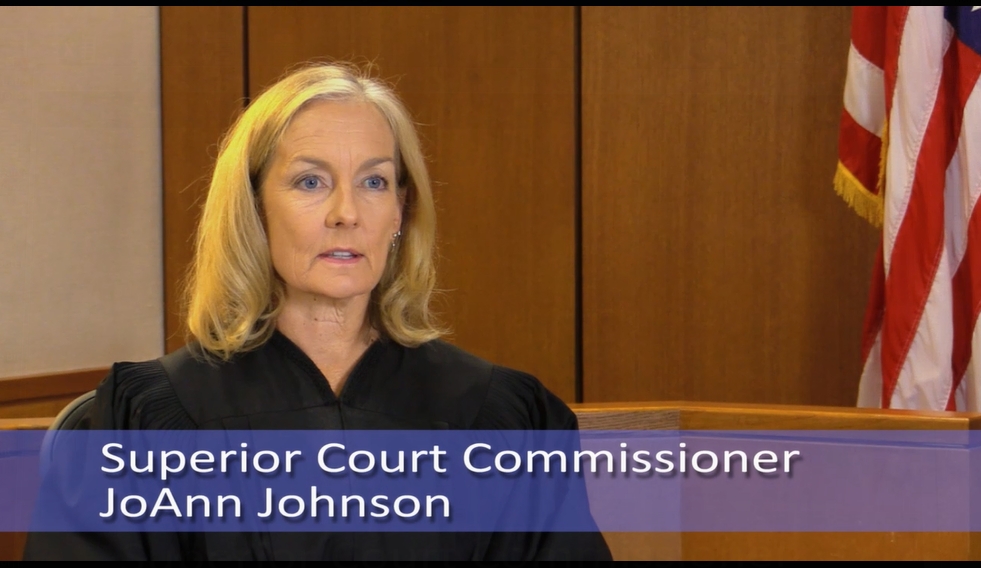 What Happens in Court Video
The Court will start the day with the Calendar Call. This is a "roll call" to find out who is present. Simple cases will also be resolved at this time.
If you are late and miss roll call your hearing may proceed without you or delayed until the end of the day. In some cases, the hearing will be cancelled.
After roll call, the attorneys from our Department will talk to each party privately to discuss the case.
If the parties reach an agreement, our office will prepare a Stipulation.
Once all parties sign the Stipulation, you will be dismissed and no hearing will be needed.
If the parties cannot reach an agreement, they will have a hearing.
Court can sometimes last all day. Be prepared to be in court until the end of the day.
During Your Hearing
Each party will have a chance to speak to the commissioner. The commissioner will speak to you and you will speak directly to him or her.
Always direct your conversation toward the court and not the other party.
Act professionally and be polite. Do not interrupt anyone while they are speaking.
If you don't understand something ask the commissioner to clarify it.
After the Hearing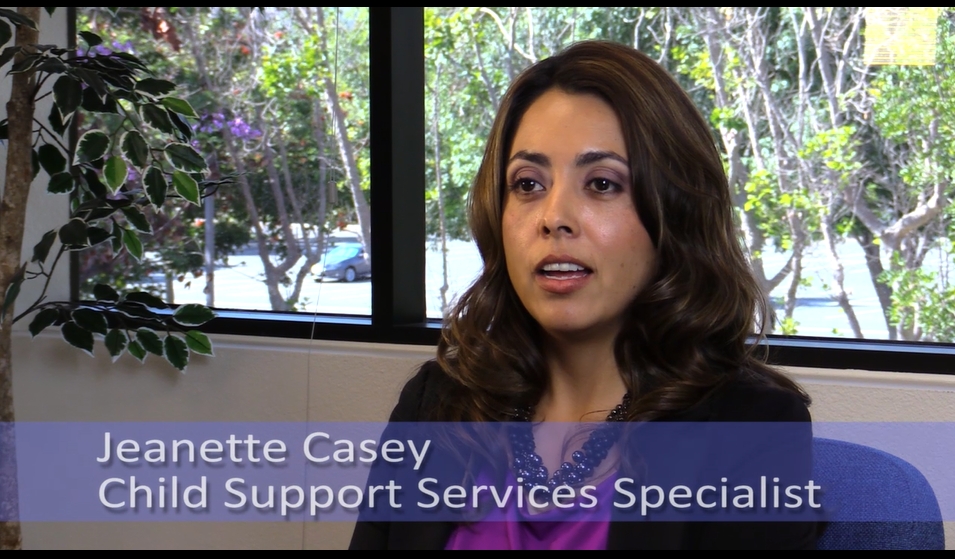 What Happens After Court (video)
After the hearing, you will be dismissed.
There will be a Child Support Professional in court who can answer your non-legal questions.
The Child Support Professional will explain how to make a payment, enforcement, and provide general information about our services.
They can accept payments by check or cash and provide you with a receipt.
If our office requested the hearing, we will prepare the order and you will receive a copy by mail in about two weeks.
Calculating Your Child Support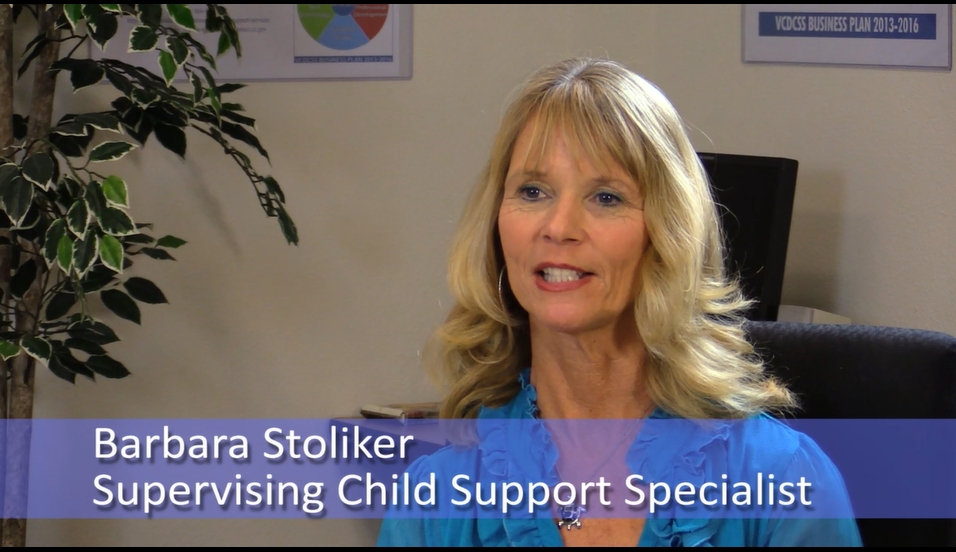 Calculating Your Child Support (video)
What If I Don't Go to Court on My Case?
No one else can represent you except your own attorney.
If you do not attend the hearing, you will not be represented in court. DCSS attorneys represent the state and not either party.
The hearing may proceed without you. By appearing in court you can help ensure that the order taken will be based on your financial situation.
In certain circumstances, you may request a telephonic hearing, for a fee, through Court Call. You can contact them at: 888-882-6878 or www.courtcall.com.
Getting to Court
From the 101 or 126 freeways, exit Victoria Ave.
Arrive early to allow for the time it takes to get through security.
For the easiest access to the court, park in Lot A, B, or C. Refer to the map below for the location of the Hall of Justice and for parking.

Do not park in restricted or time limited lots. You will receive a ticket!
NOTE: As a convenience to our visitors, this page may contain links to external websites that are not managed or controlled by the County of Ventura.