Supervisor Bennett's  STR/TRU  Ordinance Proposed Revisions
---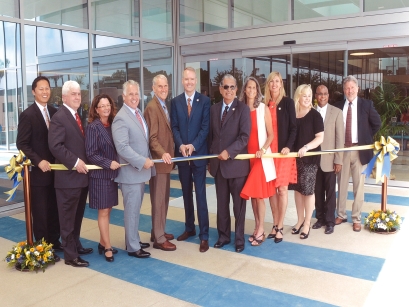 VCMC North Tower Ribbon-Cutting
From left, Dr. Bryan Wong, medical director; Richard Heim, president and CEO of Clark Construction; Joan Araujo, chief deputy director, Ventura County Health Care Agency; county Supervisor Peter Foy; Supervisor Steve Bennett; County Executive Officer Mike Powers; Supervisor John Zaragoza; Supervisor Linda Parks; Supervisor Kelly Long; Kim Milstien, CEO of VCMC; Johnson Gill, Director, Health Care Agency; and Jeff Pratt director, public works.
---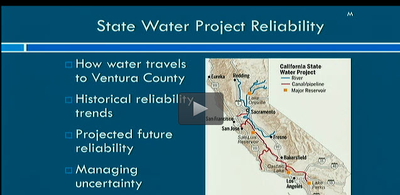 Connecting to State Water Forum Video
---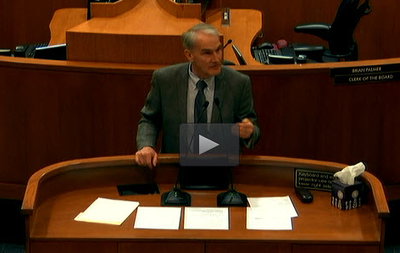 Ocean Water Desalination Forum Video
Presentations:
Joshua Haggmark, Water Manger, City of Santa Barbara:
Scott Maloni, Vice President, Project Development, Poseidon Water:
Tom Luster, Senior Coastal Analyst, California Coastal Commission:
Susan Mulligan, P.E., General Manager, Calleguas Municipal Water Company:
Letter from J. Anthony Koslow, Ph.D., Scripps Institution of Oceanography, UCSD
Response from Tom Luster, California Coastal Commission
---
 Farmworker Labor Workshop – July 20, 2016
---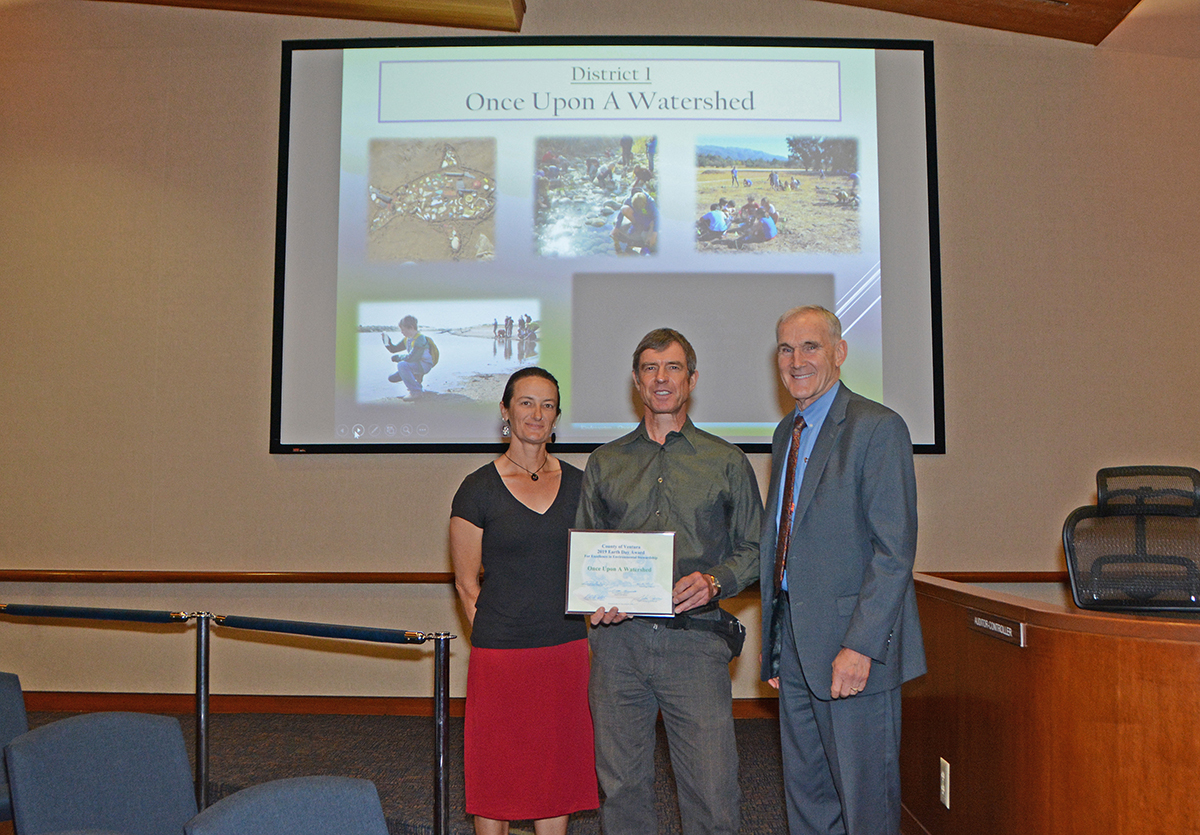 Supervisor Bennett with District 1, 2019 Earth Day Award recipients Once Upon a Watershed. Left to Right: Amy Davis, David White and Supervisor Steve Bennett. Once Upon a Watershed provides hands-on local watershed education, restoration and stewardship experience for Kindergarten, 4th, 5th and 6th grade students in the Ventura River Watershed.
---
Supervisor Bennett at the Cycle California Coast Launch Reception.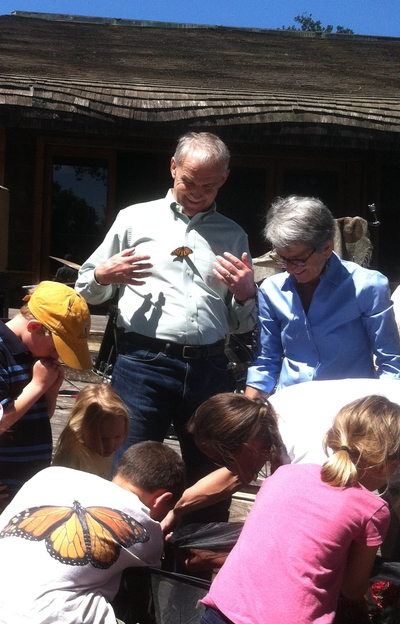 Supervisor Steve Bennett and Senator Hannah Beth Jackson celebrated Earth Day at Oak Grove School on Saturday, April 23 with a Monarch Butterfly release. The Earth Day event is put together by four great environmental organizations that serve the Ojai Valley. The Ojai Valley Land Conservancy, The Green Coalition, Food for Thought and Oak Grove School.
Fire Prevention
& Preparedness Information
Community Emergency Response Training Videos
(CERT)
 Provided Courtesy of Walk Your Talk Productions and Rotary Club of Ojai West
CERT Class Content – click on link to view video:
Homeowners Guide for Flood, Debris, and Erosion Control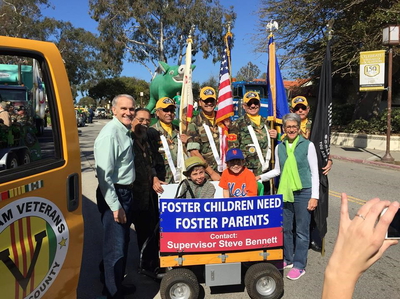 Supervisor Bennett, Vietnam Veterans of Ventura County and Senator Hannah-Beth Jackson at the 2016 St. Patrick's Day Parade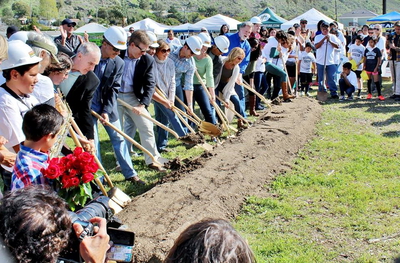 Supervisor Bennett at the Kellogg Park Groundbreaking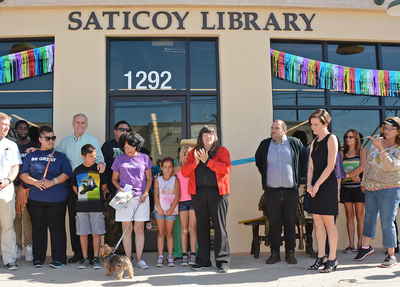 Supervisor Bennett at the Saticoy Library Ribbon Cutting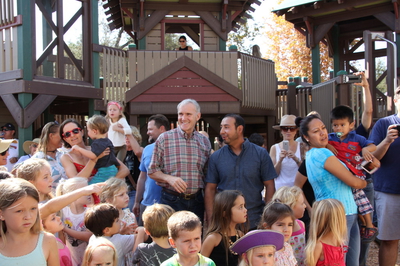 Supervisor Bennett and Ojai City Mayor Severo Lara at the Libbey Playground Ribbon Cutting
Adopt a Trail